1. I can't believe it's almost Christmas, it seems like this year has gone by really fast.
2. DJ Pygme - Christmas is my favorite song, I've been waiting all year to show this song, listen to it here.
3. If I don't have my hot tea in the morning, I cannot make it through the day, I love tea!!!!
4. I love my city dearly, but wish it would snow here, I may have to move sorry Houston, I still love you!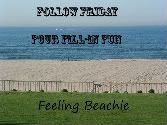 "/>