This looked interesting so, I decided to do it.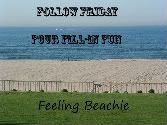 1.Washing the dishes is my least favorite chore. Yes I am usually the one who washes the dishes in my house. 2. Playing with toy cars is my guilty pleasure.
3. In the morning I think about what I am going to eat for breakfast.
4. My favorite food for dinner is lasagna.